ABOUT US
Big State RV Park is a family-owned business located in La Marque, Texas. A family that has always been mobile. Whether motivated by a sense of adventure or the need to build a better future, we know what it's like to finally drive through those RV Park gates and feel your heart either sink or soar.
At Big State RV Park, we want our RVers to feel like you're coming home. We want to offer you top-notch, consistent amenities, welcoming staff, and a little more breathing room on our extra-large RV Pads. More so, we want you to be awed when you enter our RV Campground. That is why our family works to inspire, enrich, and entertain you while reinvigorating you for the journey ahead.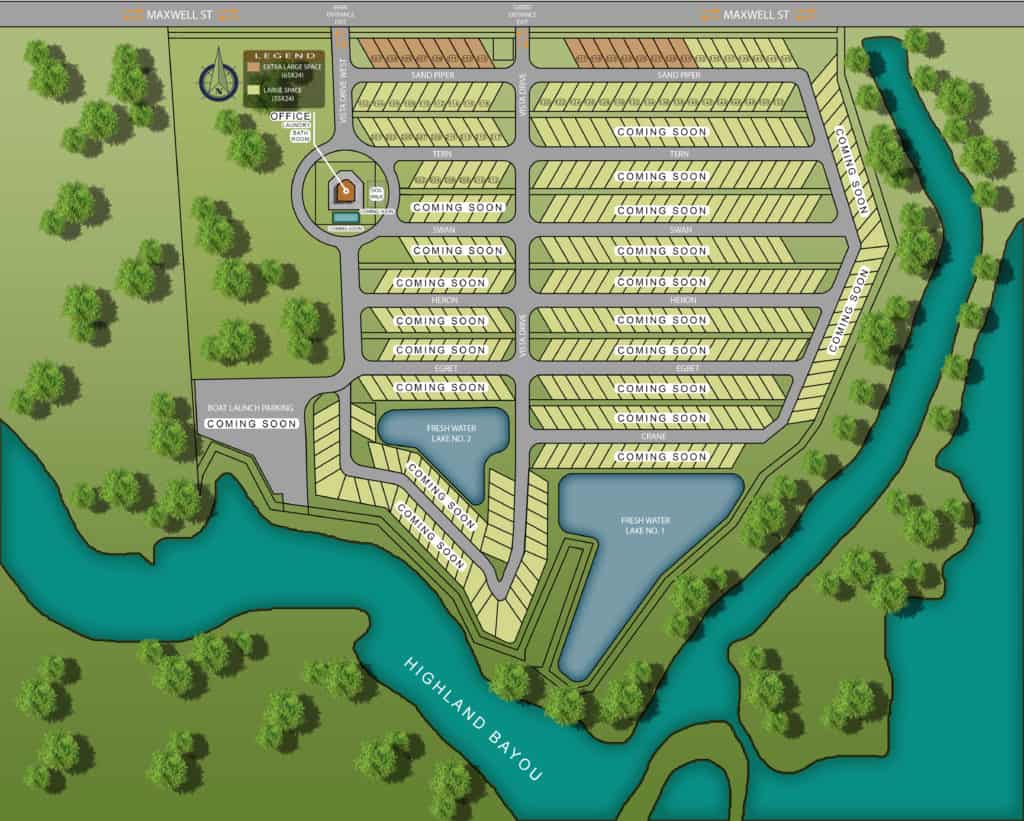 FUTURE MAP OF THE BIG STATE RV PARK
Conveniently located 30 minutes from both Galveston Island and The City of Houston!

VIEW ALL AMENITIES & FACILITIES

FOLLOW US ON INSTAGRAM
OUR LOCATION
Big State RV Park,
2401 Maxwell Street, La Marque, TX 77568
Phone: (409) 797-4850
Email: bigstatervpark@gmail.com
FOLLOW US